Funny One Man Show:
A Funny Thing Happened on the Way to 'The Tonight Show'

When there's nothing to do but laugh, nothing is enough.

Description:
An out of work college graduate finds a job when he discovers a passion. A young man with a progressive muscle disease learns to defeat the disease daily by making others laugh.

A Funny Thing Happened on the Way to 'The Tonight Show' is a younger man's tale of two Thanksgivings – one spent wondering what the future might hold and the other, nearly a decade later, grateful for all the good that had come his way.

"Funny, inspiring, moving, and most of all entertaining."

— Clair F. Myers, Ph.D., Executive Director
Wayne Theater Alliance Waynesboro, Virginia.

"Is this the healthiest way to think?" was the question I was thinking about as I stood backstage waiting to be introduced.

I had gone from college graduate who couldn't find a job to 9 years later waiting here in the crack of the curtain at 'The Tonight Show' to tell jokes about not finding a job ... and this is what was on my mind.

Is it possible -- a comedian friend had asked -- that I had it backwards? Why are we talking about 'these little things that don't make sense' when we all live with larger things that don't make sense that need solutions more than these?

Comedy had taught me to care about how I thought. Thinking in a certain way got laughs and also made me feel healthier and happier. But was there a higher, healthier thinking?

Comedy had created a problem that only comedy could resolve.

And that's when the curtain parted, my name was introduced, and the talent co-coordinator leaned in with one more piece of advice," Now, get out there and ...."

Four questions addressed by the funny one man show, 'A Funny Thing ....'

1) Are professional achievements best explained by strategic planning and clarity of purpose?

1977 SAT results:

If I'm reading this right, I wanted to get a doctorate in mathematics and forestry so I could work as an accountant.
2) Are they directly related to a fully conceived mission and vision? A test: When I reflect back in, say, 25 years how will all this look then?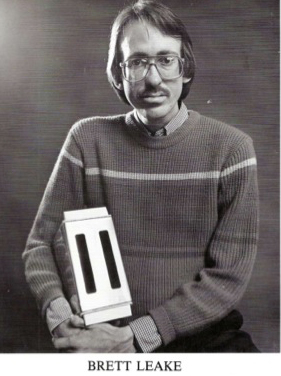 1986 Headshot:
Before we observe a moment of silence ....
"My toaster's got 2 slots: one's not labeled, the other is – "one slice". One slice! That's helpful ... (Joke continues on some smart aleck tangent only to return)
"And another thing -- I put French Bread in the toaster and I did not get French Toast.
I must have put it in the wrong slot. It should be labeled: "Un slice Pierre."
...we now return to our regularly scheduled moment of silence.
3) Are they nature vs. nurture with environmental conditioning our winner?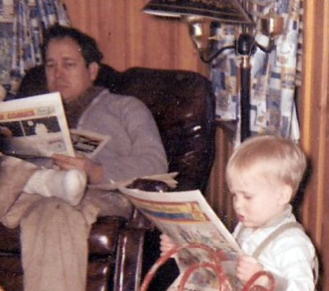 ... We're getting warmer but still this did take 9 years.
4) Or can we exercise some control over our destiny and live and love life on our own terms when
we learn laughing until it hurts, helps.
Audience members get your tickets early. I've always been a draw.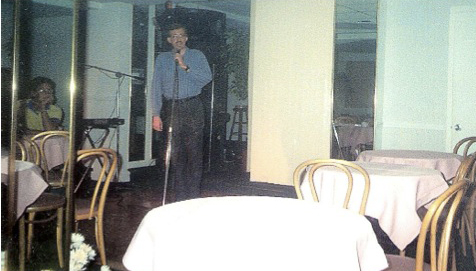 1988 Daytona Beach, Florida Sebastian's Italian Restaurant.
6 years into the career and it's all comin' together.
The mirrors are helpful: now it looks like the front six tables are empty.
Audience feedback: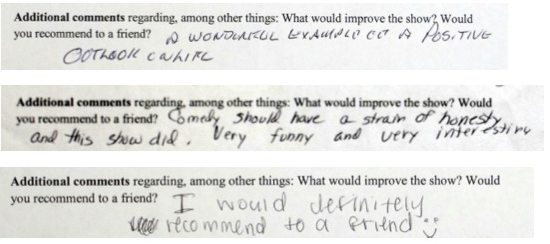 A show for people who believe... that nonsense is better than no sense at all.
I hope to see you soon!